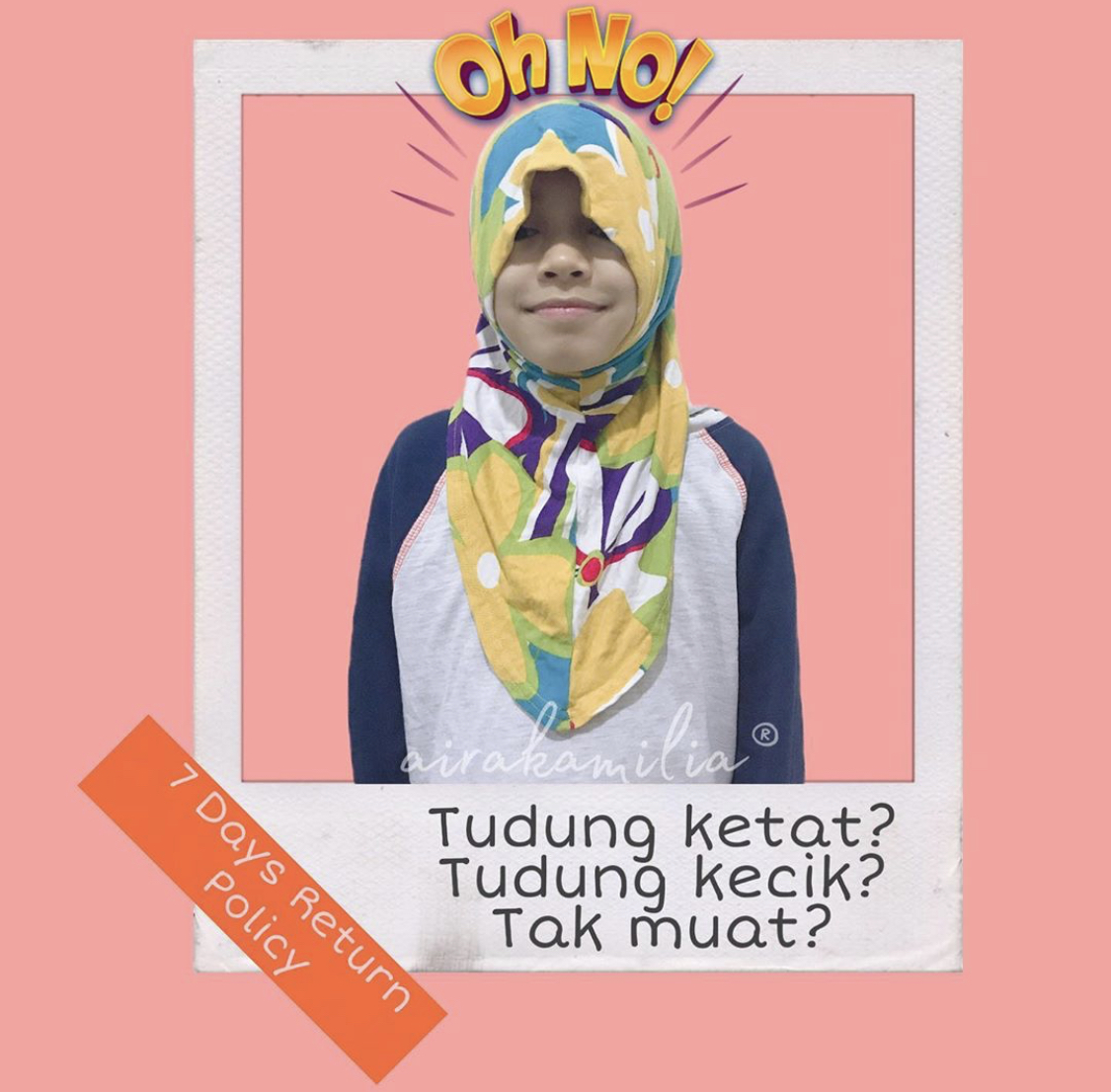 The purchased item(s) does not fit you? Too short? Too big? Color does not suit you?
DON'T WORRY!
Item(s) to be sent back to us in same/good condition and in original packaging within 7 days from date of item received.
We reserve the right not to exchange any item(s) that are damaged due to customer's negligence, improper use, abuse or normal wear and tear.
It is our discretion to either exchange any item(s) returned subject to conditions set above.
Additional shipping costs for returns to be born by customer.
One time change only.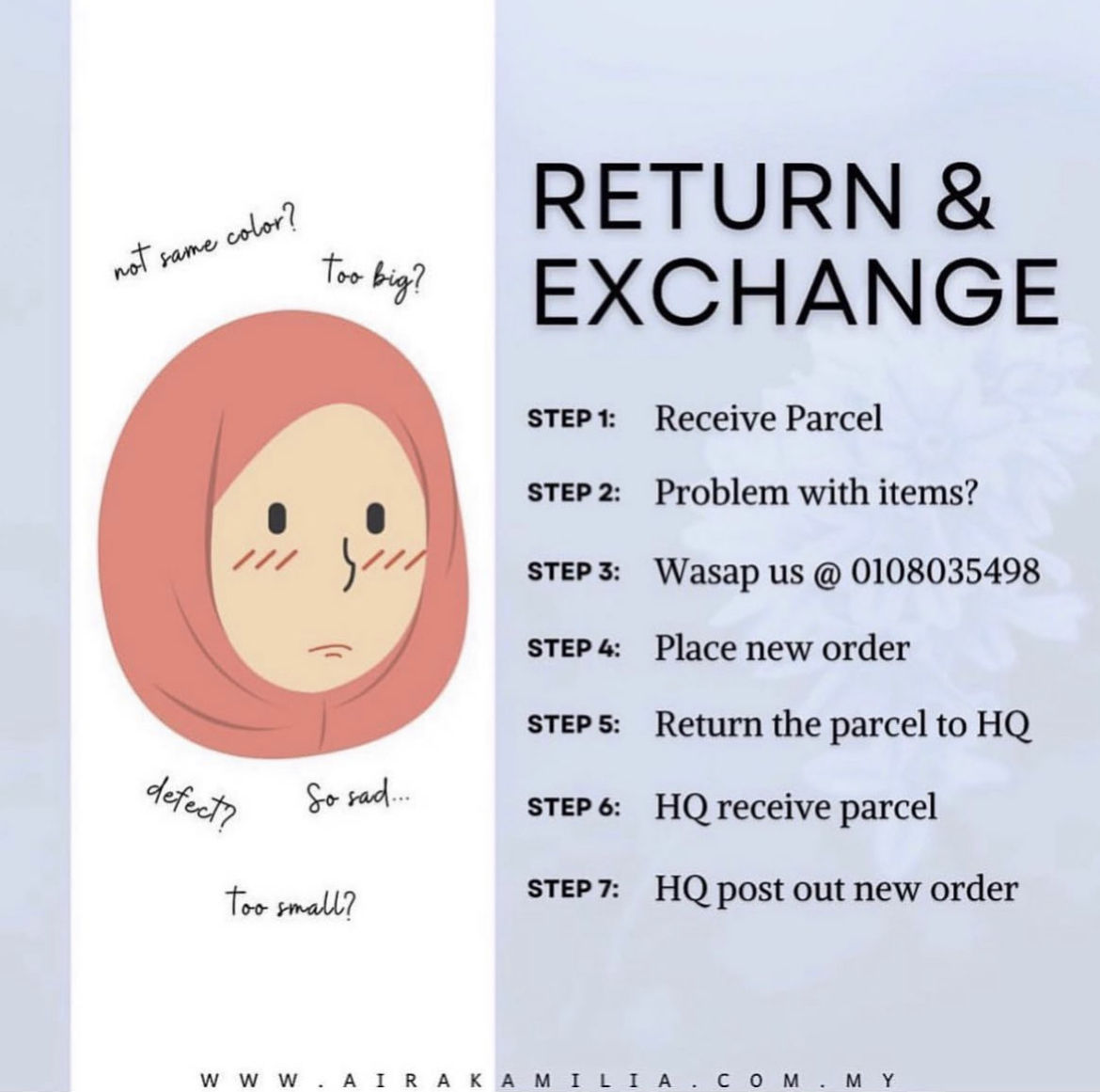 How to return & exchange?
Via Pos
Whatsapp our admin at +6010-8035498 and inform about return/exchange
Give us the size/design/color of item(s) that you would like to exchange, you need to bare any additional cost if any
Upon confirming the new size/design/color, you have to re-order the new size thru our website and please inform us or put remarks (in the order) *Return & exchange size to.......*
Please deliver back the item(s) to us at the following address:

Aira Kamilia MY Kids Hijab
02-03, Sky Awani 2 Commercial, Jalan 2/12, Kampung Batu Muda, 51100, Sentul, Kuala Lumpur

We will send back the new item(s) once we received the item(s) to be changed